All Thunder Games can be heard live on the Thunder Radio Network.
Flagship: WWLS (98.1 FM) The Sports Animal, Oklahoma City, OK 
KQTZ (105.9 FM) Altus/Hobart, OK
KADS (1240 AM) Elk City, OK
KCRC (1390 AM) Enid, OK
KQYX (1450 The Score) Joplin, MO.
KXCA (1380 AM) Lawton, OK
KBIX (1490 AM) Muskogee, OK
KWPN (ESPN 640 AM) OKC
KSIW (1450 AM) Woodward, OK
Home games are broadcasted in Spanish on WKY 930 AM in Oklahoma City (La Indomable) featuring announcer Eleno Ornelas, who also is the Spanish language voice of baseball's Texas Rangers.
Due to NBA regulations our online stream will be limited to a 75 mile radius of the Oklahoma city area, This will only be in effect during our broadcast of the Oklahoma city Thunder NBA games
Thunder Forecast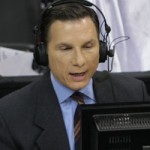 Matt Pinto
Veteran NBA play-by-play announcer Matt Pinto begins his seventh season with the franchise, calling all games on the team's flagship station, WWLS The Sports Animal (98.1 FM) and the Thunder Radio Network.
Prior to joining the Thunder, Pinto was in Los Angeles where he has served as the radio voice of the NBA's Clippers for two seasons. From 1997-2005, Pinto was on the Dallas Mavericks' broadcast team, serving as the radio play-by-play voice from 1997-2001 and the television voice from 2001-2005. While in Dallas, Pinto also worked as a talk show host for KESN (ESPN 103.3 FM) and was the play-by-play announcer of the NCAA Division IAA regional game of the week for The Football Network. In 1997, Pinto was named best play-by-play announcer for the state of Texas by the Associated Press.
From 1990-1997, Pinto was the radio play-by-play voice of the NBA's Charlotte Hornets. Pinto was also the television play-by-play voice of UNC-Charlotte basketball games and was an occasional host of ESPN national sports talk shows and the play-by-play voice of Westwood One college basketball.
Before joining the NBA ranks, Pinto worked in the sports broadcasting field in Honolulu, Boston, Los Angeles and Amarillo, Texas.
Thunder Recap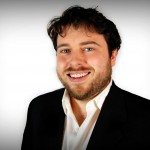 Gideon Hamilton
Join Gideon immediately following every Thunder game for a complete wrap up of that night's performance. This segment includes the plays of game as well as a preview of the next opponent. WWLS wants your feedback after every game, call Gideon at 405-460-WWLS.